Limited Time Certificate
Print Out this Certificate for a $99 New Practice Member Visit ($400 value)!
For a limited time, first-time practice members can print out this online certificate and receive their chiropractic consultation, chiropractic exam, report of findings and the Insight Subluxation Station™ Scan for only $99. The cost of this certificate will not be billed to insurance and does not cover the cost of the first adjustment. To take advantage of this special offer, simply:

1. Print out the coupon below (don't worry about coupon legibility).
2. Call our office at (907) 33- Spine (337-7463) to schedule a convenient appointment.
3. Present the coupon during the time of your appointment.

It's that simple!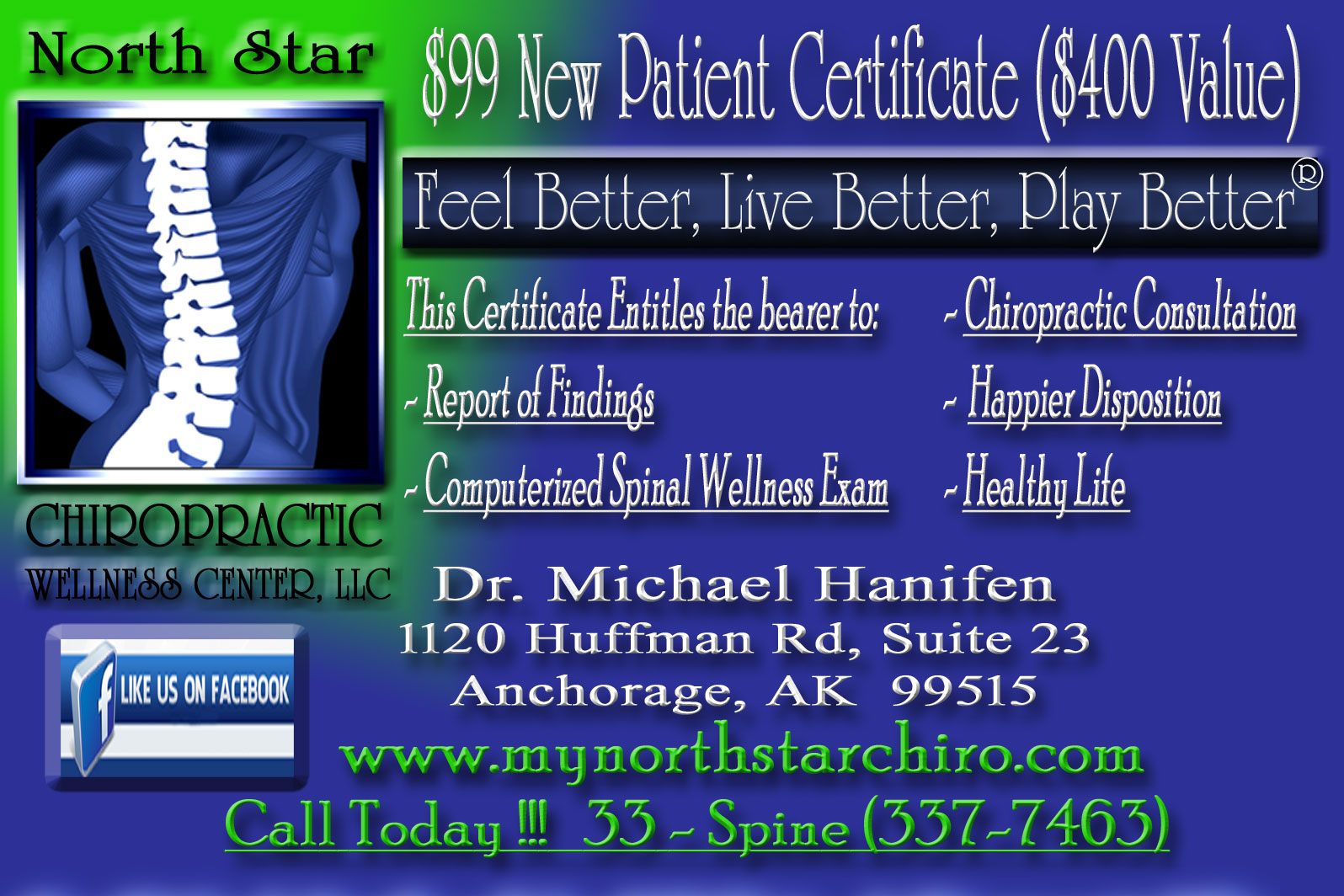 Call Today for an appointment!
337-7463
Feel Better, Live Better, Play Better®!!!